Self-Pickup Of Holds
Library officially launched the new service"self-pickup of holds"on 2018/08/01, providing alternatives for patrons who can choose to pick up reservation books at circulation desk or the smart locker located outside Library. Even when Library is closed, patron is still able to pick up reservation books within the deadline with employment id, student id, alumni card, or library card!
Location:
next to right entrance of Library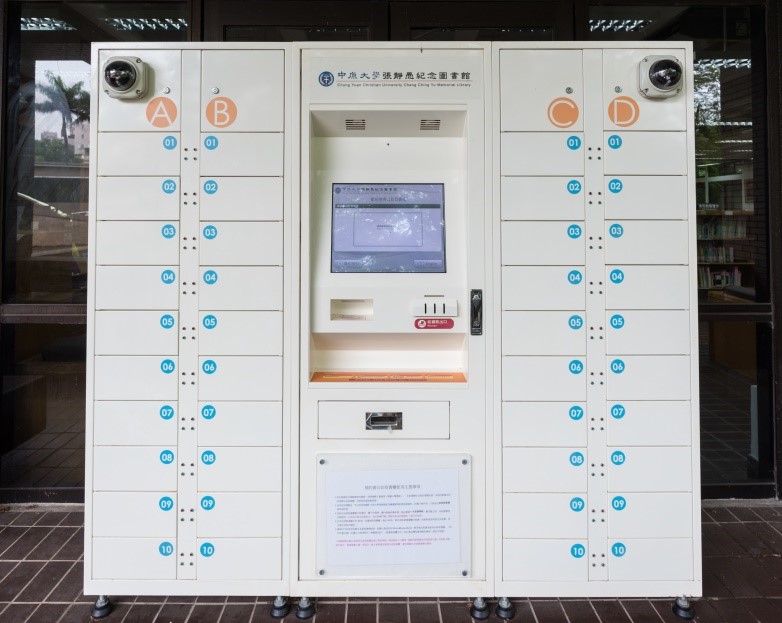 ---
Notes:
​Patron is allowed to choose"self pickup locker"when books are located in main library (locations are mf3, mf4, mf5…etc.).

You can go to"self pickup locker"only when you receive an email entitled"

【自助取書櫃】中原大學張靜愚紀念圖書館預約書取書通知

".
When you use your id card to open the drawer, you are required to take away all the books inside. (

If not or door is not properly closed, you will be responsible for any loss occurred

)
The locker has 40 drawers now, and an expansion in the future will be considered if necessary or possible.
If you want to switch hold pick up location from circulation desk to self pickup locker, please write to lib.circ@cycu.edu.tw. (can only be done during work days)
---
**If your borrowing privileges are suspended due to overdue items, overdue fines, loss of ID, exceeding maximum number you can borrow …etc., you will not be eligible to use self pickup locker.
Last Modified: